Lawn Care in Noble
A healthy, attractive lawn is the perfect setting for your home. Unfortunately, there is a lot of conflicting information that promises to make that happen. Sit back and let the experienced professionals at Green & Clean Lawn Care evaluate your landscape's needs and take out the guesswork for your lawn to reach its full potential.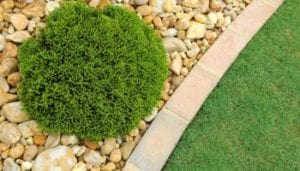 When you partner with Green & Clean Lawn Care for lawn services in Noble, you get:
Exceptional service

from friendly lawn technicians.

A locally-owned company

that has over 30 years of experience in lawn maintenance.

Technicians that are

trained in the latest technologies and treatments

.

Honest and affordable pricing

.

Peace of mind knowing that

we are certified through the Oklahoma Department of Agriculture

.
Lawn Fertilization in Noble
The secret to a lush, green lawn is proper fertilization! This allows your grass to grow thicker and develop a stronger root system to better fight insects, weeds, and drought. Our custom-crafted lawn fertilization plans are usually combined with weed control treatments to further improve your lawn's health. 
Each lawn fertilization plan includes:
A weed control treatment – applied at the end of winter

, when grass starts to grow.

5 applications of carefully mixed and measured lawn fertilizer

to address the condition of your lawn after weed control treatments 2-6.

Only what is needed for your lawn's health

, which saves you money.
Weed Control in Noble
It seems like no matter what DIY remedy you try, weeds rapidly overtake your lawn. At Green & Clean Lawn Care we have come up with a highly effective weed control program. We start treatment at the same time your grass begins its active growth cycle. There are a total of 6 applications, spaced about 45 days apart. A formulation that contains both pre-emerg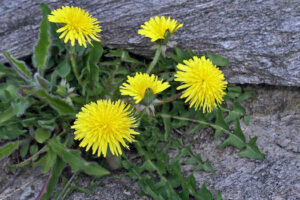 ent and post-emergent herbicides tackle the weeds you have now, while preventing others from growing in the future.
Our weed-free guarantee covers common lawn weeds such as:
Crabgrass.

Dandelions.

Nutgrass.

And many more!
Insect Control in Noble
We have found over the years that the best way to control insects inside your house is to remove them from outside your house before they can make their way inside. The first step is to apply one or more insecticide treatments to the top of your lawn. Often, multiple applications are needed.  Insect control treatments can also stop the development of grubs in your lawn, which wreak havoc on your lawn by destroying the root system of your grass.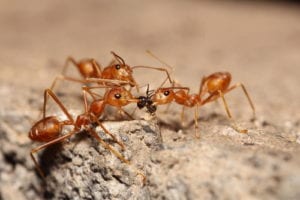 We offer indoor and outdoor pest control treatments for the following invaders:
Ants.

Roaches.

Crickets.

Grubs.

Beetles.

Bed bugs.

Mice and rats.

And many more!
Contact us today to tackle all of your lawn care needs!